Partners
The City Of Long Beach would like to thank all of our partners in helping make Long Beach "Father Friendly"!








About First 5 LA:
First 5 LA is a leading early childhood advocate working collaboratively across L.A. County. We were created in 1998 to invest L.A. County's allocation of funds from California's Proposition 10 tobacco tax. Since then, First 5 LA has invested more than $1.2 billion in efforts aimed at providing the best start for children from prenatal to age 5 and their families. Learn More.


Osvaldo "Ozzie" Cruz, Senior Training & Program Coordinator
National Compadres Network:
1550 The Alameda, Suite 320 San Jose, CA 95126
Telephone: (213) 432-1742 http://www.nationalcompadresnetwork.com/
Email: ozzie.cruz@compadresnetwork.org
The National Compadres Network (NCN) is a 501 c-3 non profit organization founded in 1988. Today built on 30 years of service, the National Compadres Network (NCN) is a national voice for racial equity, racial healing, training, technical assistance, system change and culture infused efforts to create change that is transformational. It brings together culturally-rooted, nationally recognized leaders in the fields of health, trauma, healing, education, fatherhood, rites of passage, family violence, teen pregnancy prevention, cultural competence, juvenile justice, social services, advocacy, racial equity and evidence-based research and evaluation. Learn more
Sue Perkins, Assistant Director, Transportation/ Ground Services IPM Coordinator
Long Beach Unified School District
1515 Hughes Way Long Beach, CA 90810
Phone: 562-997-8000 http://www.lbschools.net/
Established in 1885 with fewer than a dozen students meeting in a borrowed tent, LBUSD now educates about 74,000 students, from preschool to high school, in 85 public schools located in the cities of Long Beach, Lakewood, Signal Hill, and Avalon on Catalina Island. With a team of more than 12,000 full-time and part-time employees, the school district is the largest employer in Long Beach. The third largest school district in California, LBUSD serves one of the most diverse large cities in the United States, and dozens of languages are spoken by local students.Learn more




Steve Albrecht
Star View Behavioral Health, Inc.
1501 Hughes Way, Suite 150 Long Beach, CA 90810-1870
Telephone: 310-221-6336 http://www.starsinc.com/
Since 1988, Star View Behavariol Health has provided services to support individuals and families to help them find their own skills and strengths even when they're battling the results of trauma, mental illness, neglect, substance abuse, or other issues. Today, Star View Behavariol Health serves more than 20,000 children, youth and families annually at more than a dozen different program sites in California.Learn more




Esteven Gamez, CEO

Keen Social
1919 E Beverly Way #212, Long Beach, CA 90802
Telephone: (323) 601-6116 http://www.keensocial.com


Keen Social is a data-driven, social media marketing agency located in the beautiful City of Long Beach, California. Whether you are a brand, ad agency, organization, or small-medium businesses, Keen Social provides clients with solid business results. Through holistic understanding of social media and keen use of data, we build intelligent and creative social media marketing solutions.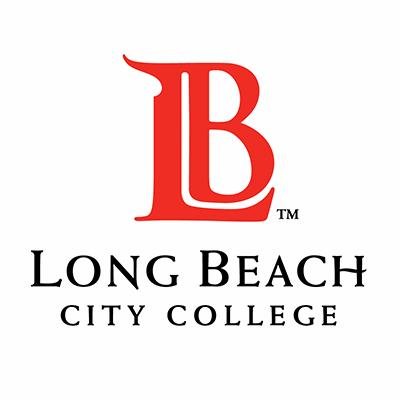 Child Development Center- PCC Campus
4630 Clark Ave., Long Beach, CA 90808
Telephone:(562) 938-3079 /3082/ 4253 https://www.lbcc.edu/child-development-center


Long Beach City College's many resources include its Child Development Center (CDC) and Learning Lab, offering half-day and full-day preschool programs for children ages 2-5. The Center serves children of students, faculty, staff and the community, with locations at both the Liberal Arts Campus and the Pacific Coast Campus open year-round.Learn more

920 Atlantic Ave., Suite 102 Long Beach, CA 90813
Telephone: (562) 436-4800 http://www.bhclongbeach.org

The Building Healthy Communities: Long Beach collaborative works to reduce health disparities and improve community health through systemic changes fueled by adult and youth resident engagement, collaboration and resource sharing, and strategic communication about community needs and solutions.Learn more